Self Growth
2022
Personal work
Stationery, Book Design
Illustration: R.O. Blechman
Planning: Kyurim Kim
Graphic design: Bit Han
This project began with a proposal from my friend,
Kyurim Kim
. 
Kyurim, based in Seoul, is a marketer, writer, and illustrator who has a keen interest in the hidden stories of the world. As a result, she often creates objects that tell stories.
One of her beloved works is a drawing titled 'Self Growth' by the world-renowned artist
R.O. Blechman
. This drawing depicts a potted plant watering itself, and it's a small piece from the artist's 2006 collection. Despite its simplicity, the drawing, as evident from the delicate traces of white correction fluid, was meticulously crafted. 
Kyurim admired this artwork so much that she not only acquired the original painting but also wanted to create something with it.
"...there is always something I can do on my own." 

This notebook,
featuring
 R.O. Blechman's artwork, was created for those who aspire to grow. Personally, it has been a great source of comfort for me. In the midst of both major and minor crises and constraints that we encounter in life, it offers a hopeful perspective that there is always "something I can do on my own." Everyone's vision and direction for personal growth may differ, but I hope this notebook serves as a joyful starting point, whatever that may be.
​​​​​​​
Like a flower that waters itself, may you enjoy the pleasure of Self Growth through the record of self-care!
—​​​​​​​Kyurim Kim
She sent an email to Mr. Blechman, explaining the project's intent and politely requesting permission. After receiving his gracious approval, she and I began working on it. I was responsible for the graphic design of this project.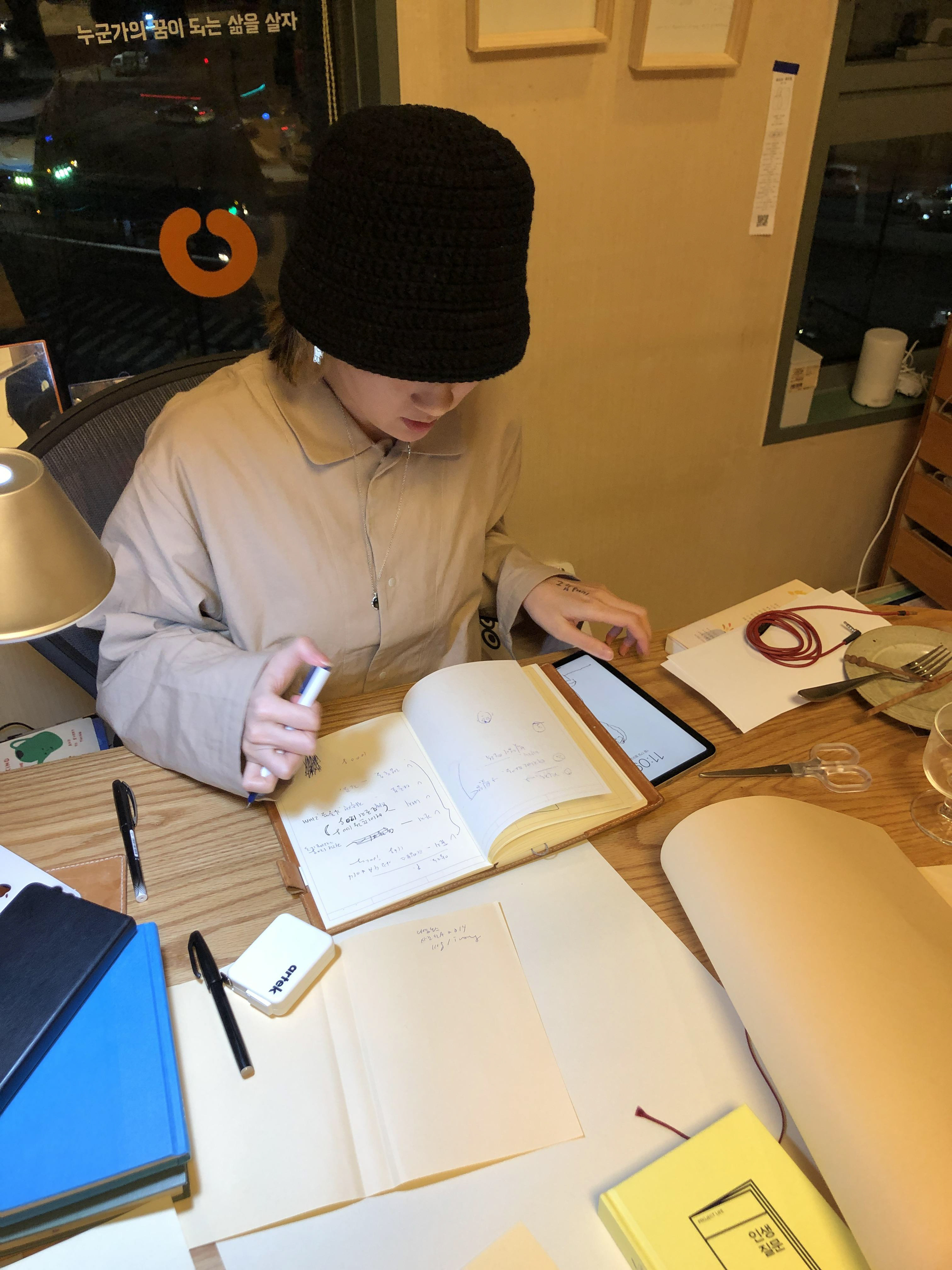 Kyurim and I carefully considered every element, including size, paper texture, and binding, and also sought feedback directly from him. 
Especially, we put a lot of effort into the design and production to faithfully capture his unique style—shaky lines.
He personally handwrote the title for the notebook's spine.
The notebook was produced as a limited edition of 1000 and has since sold out.